About Us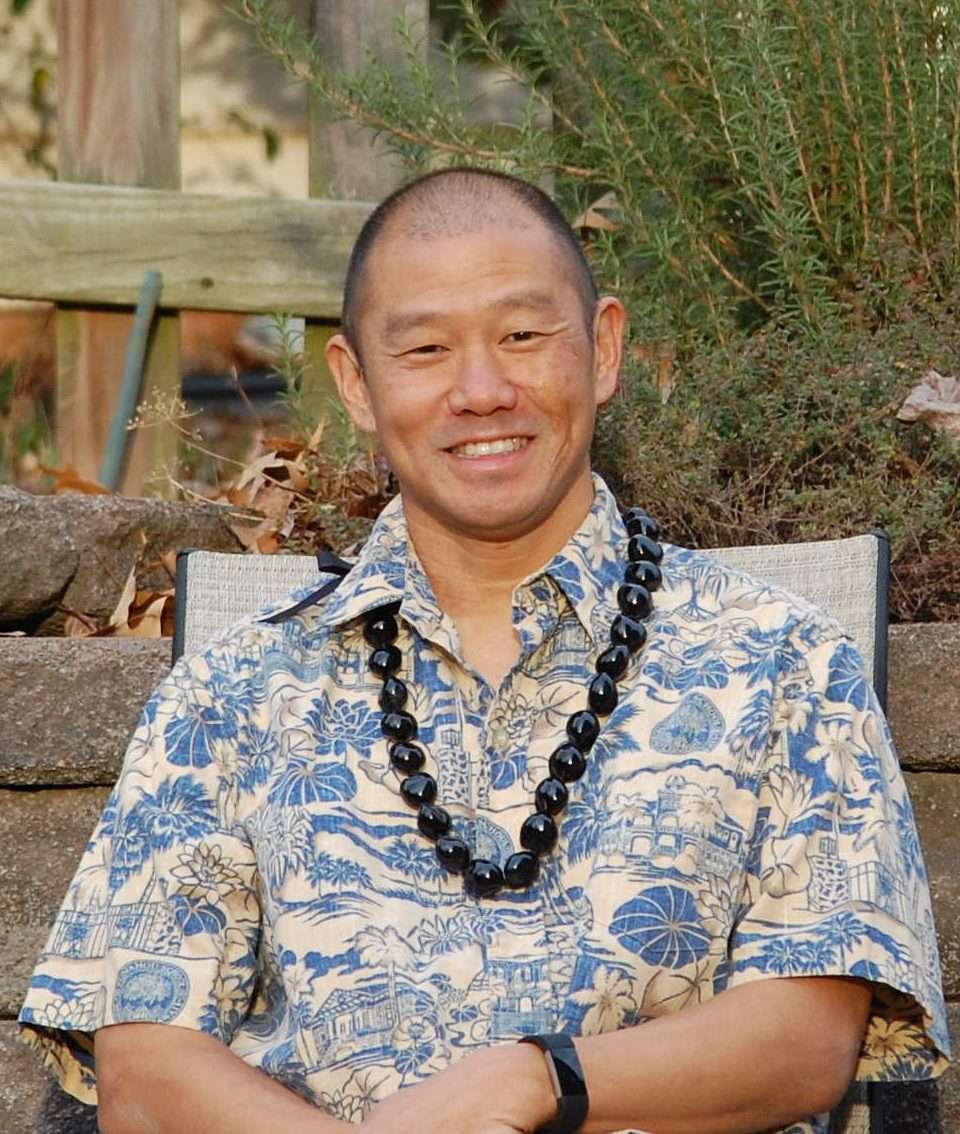 Mochiko Cville is the brainchild of chef and owner Riki Tanabe. Riki was born and raised on the beautiful island of O'ahu — and never imagined leaving Hawai'i. After graduating from Punahou High School, he attended the University of Hawai'i, where he pursued degrees in Business and Marketing. It was at this time when he began to develop a keen interest in cooking and food.
By the time Riki graduated college, cooking had become his passion and he enrolled in the culinary arts program at Kapi'olani Community College, now known as the Culinary Institute of the Pacific. Under the tutelage of many great chef instructors there, he gained the knowledge and confidence to apply for an apprenticeship program at the Greenbrier Hotel in White Sulphur Springs, West Virginia.
The Greenbrier was more than just a culinary adventure for Riki, but a cultural awakening. What he discovered while living in West Virginia was that the people, at their core, were just like the folks he grew up and lived with back home in Hawaii–wonderful people, who were willing to share and give unconditionally. Many of these friends, unbeknownst to him, would someday command the kitchens of some of the best eateries here in Charlottesville. While at the Greenbrier, Riki also (accidentally) discovered his culinary calling–pastry. Admittedly, he never liked baking much in school, but as his career progressed, he realized that it was more suited to his personality, and in 2000, he left the Greenbrier to take the position as Pastry Chef at Albemarle Baking Company. For the next 17 years, he worked under the guidance of master baker and co-owner, Gerry Newman, to produce cakes and desserts for the people of Charlottesville.
Tempted by what he sees as an emerging regional cuisine, Riki decided the time was right to introduce the food of Hawaii to the people of Charlottesville. So in 2017, he left Albemarle Baking Company to open Mochiko. The name originates from what Riki describes as his favorite food growing up in Hawaii–mochiko chicken. It's a fried chicken dish that his Grandmother made, and something that he says you will find at every festive gathering in Hawaii. The food Riki hopes to share with you is representative of the food he grew up eating, and he hopes you come to see why Hawaiian food is so unique.
Mochiko is working to refine the menu offerings, but is now open in The Yard at 5th Street Station (across from Extreme Pizza). We also do catering, so please contact us to cater lunch for your office or next gathering. We can accommodate parties from 10 to 100 people. You can also find Mochiko as a pop-up eatery at various locations around town and at City Market on Saturdays.
In his spare time, Riki enjoys spending time with his wife and 2 kids.